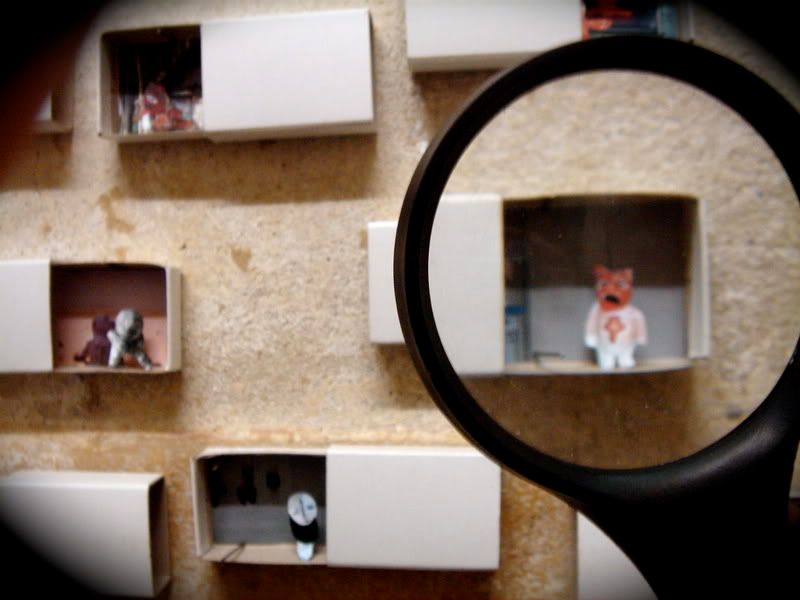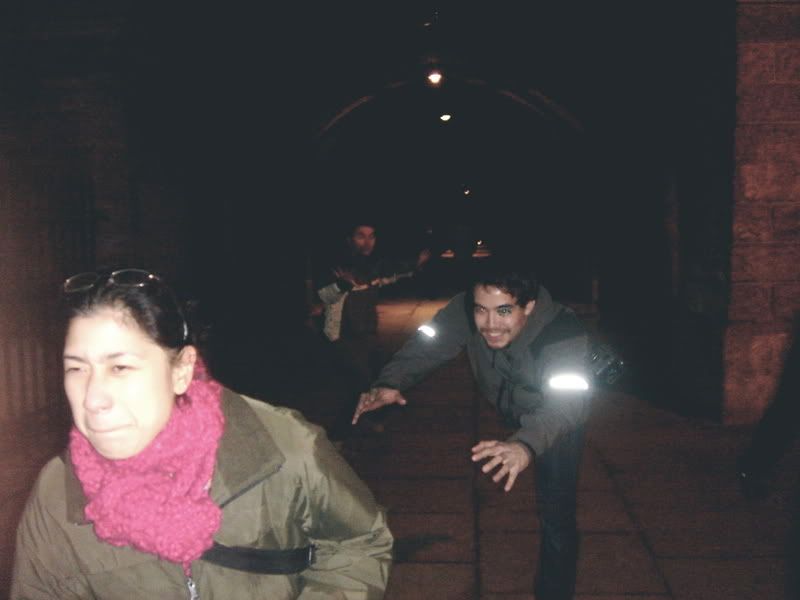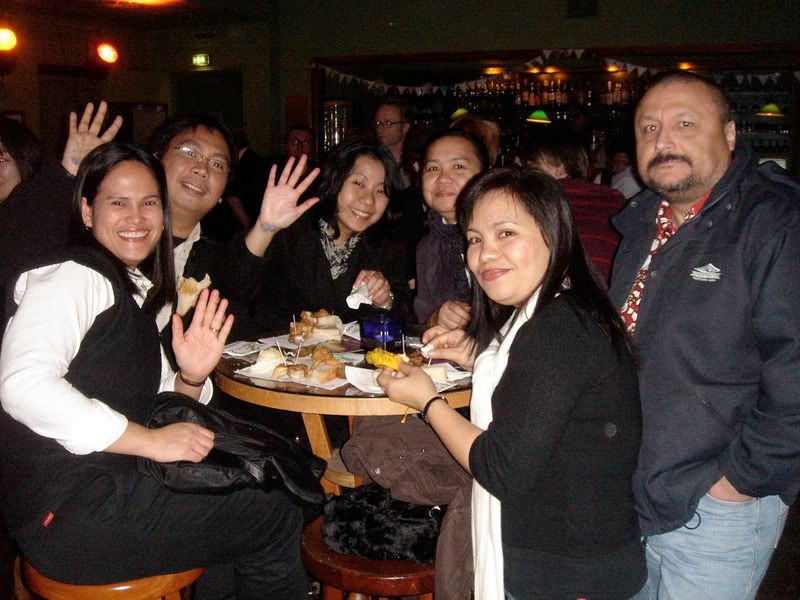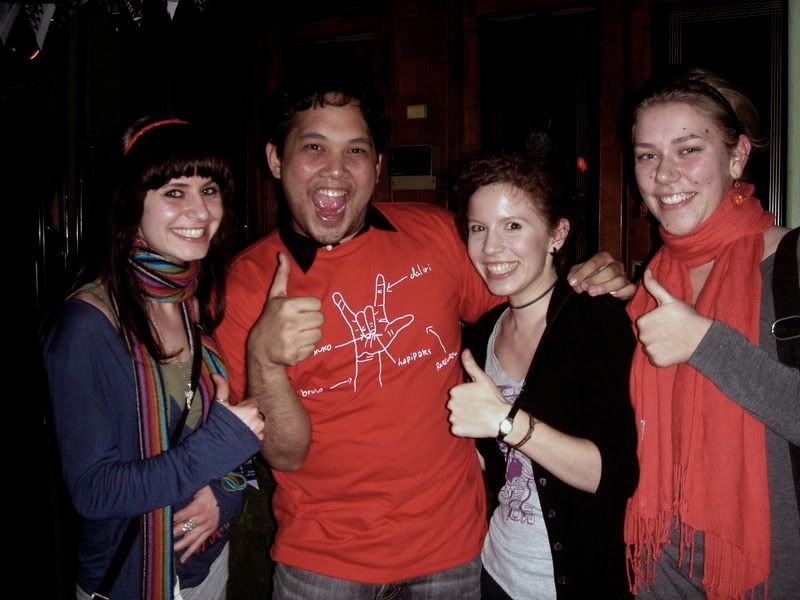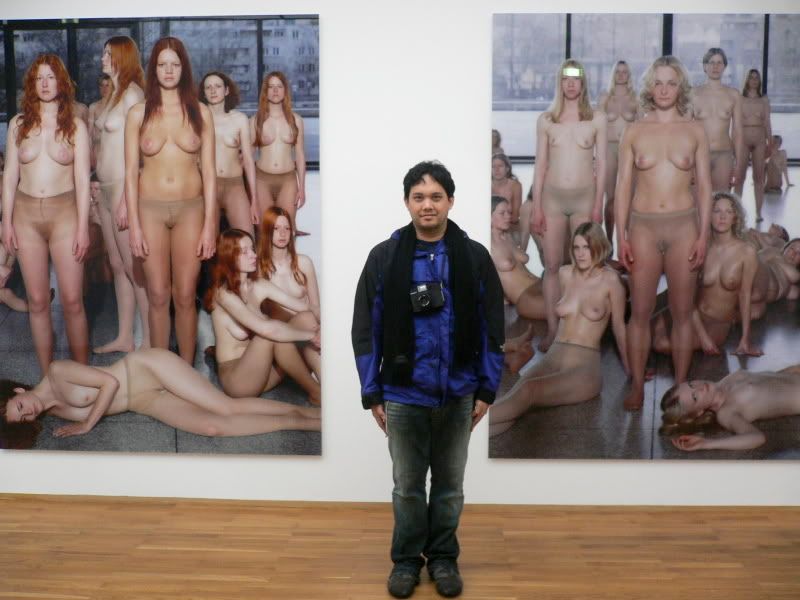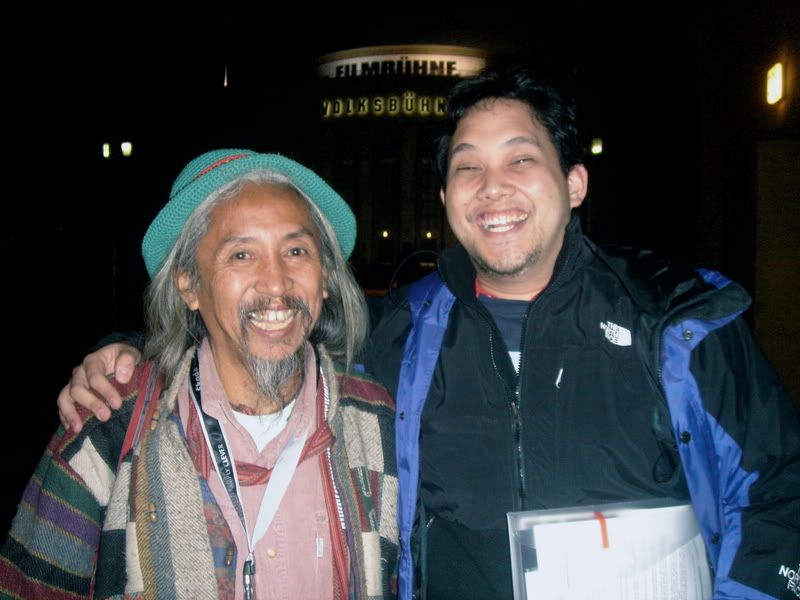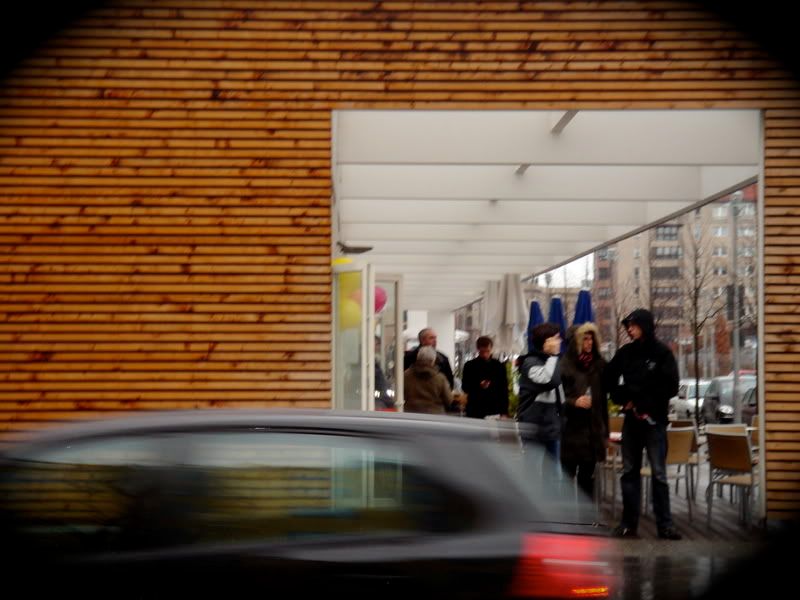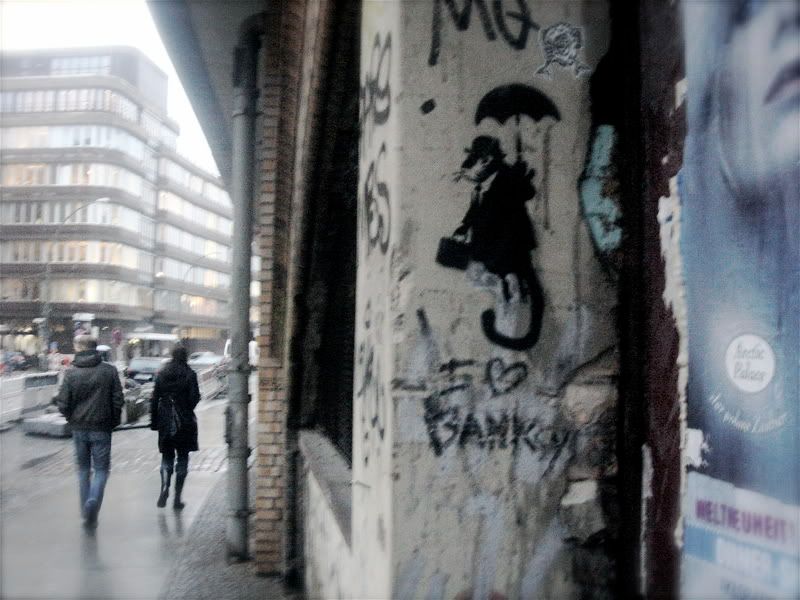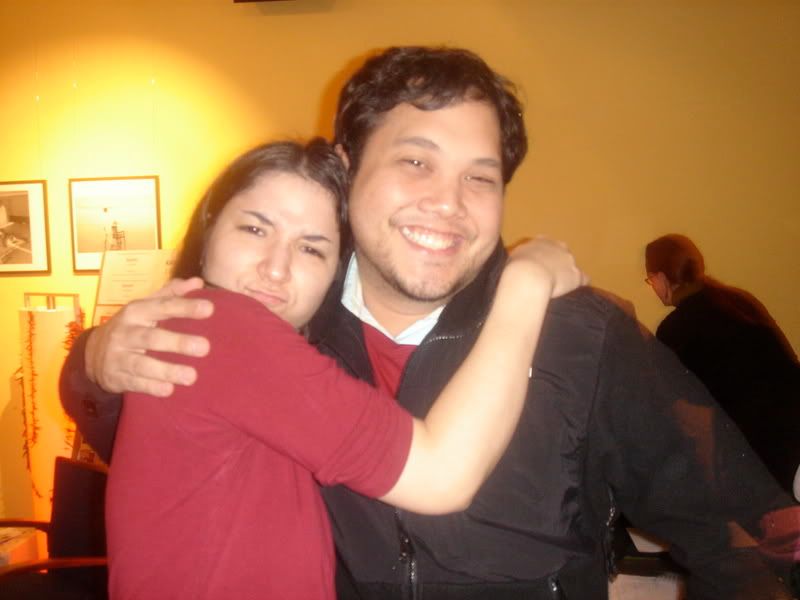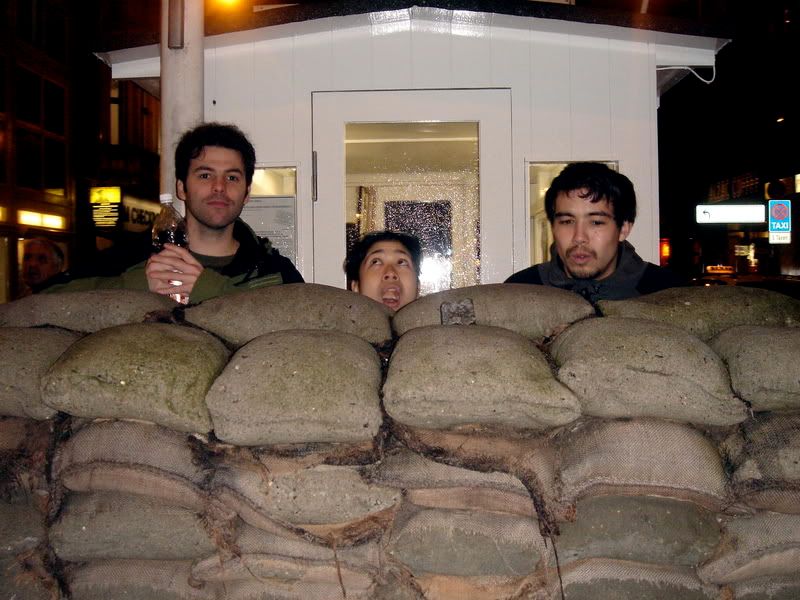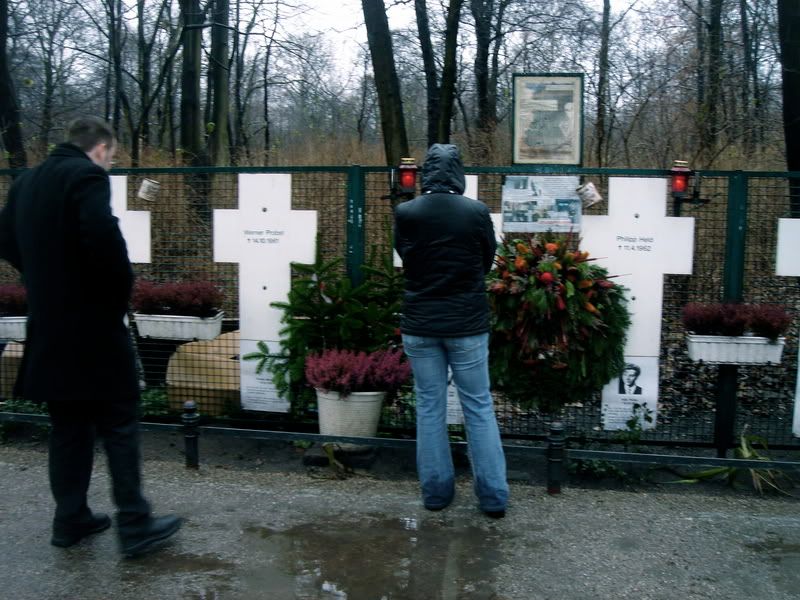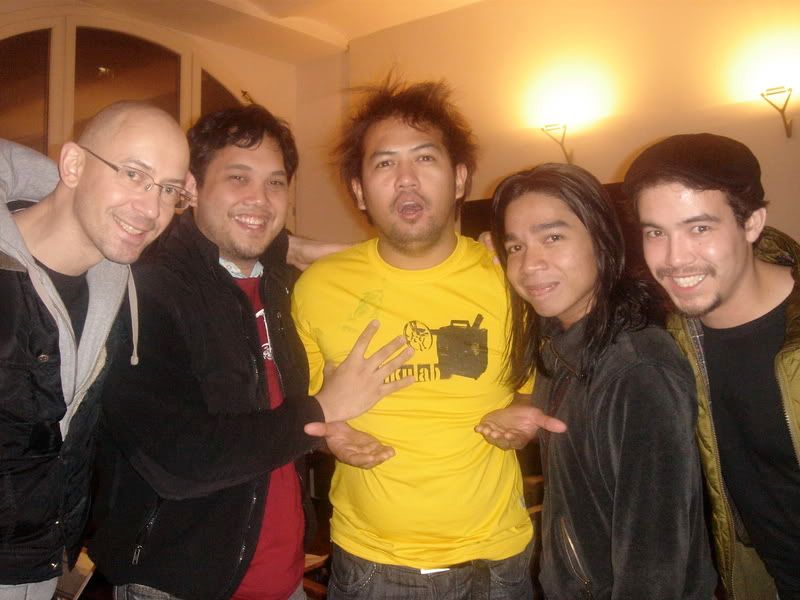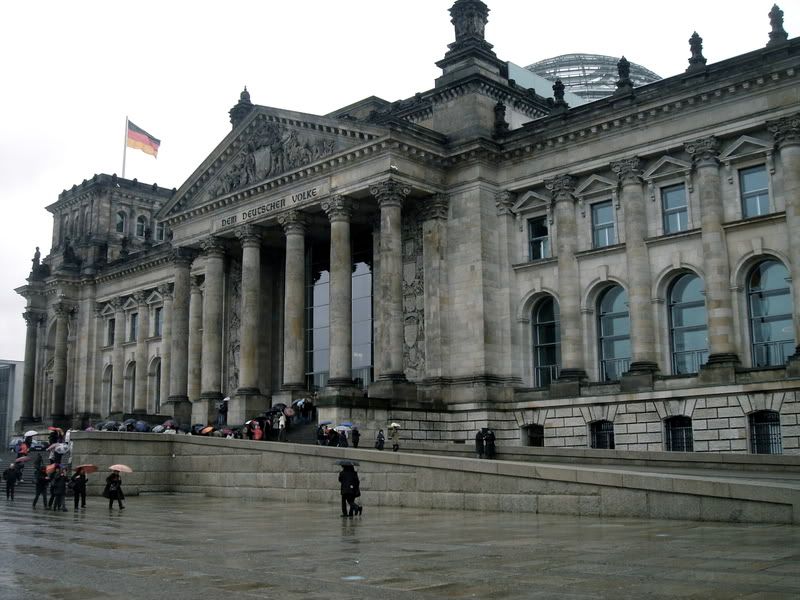 best q&a ever/having Jorg the director of Nekromantik watch my movie and buy me a beer after/lunch with Kidlat and Nick at the ambassador's/cutest filmfest organizers in history/moshing after 8 years to a swedish punk band/dancing to the mighty moguls and seeing them in normal clothes at the hostel the next day/me khavn john not being able to sleep dahil ang daldal ng roomate namin/dancing to bollywood/video art at hip bars/attempt to stalk hal hartley ending in failure/axel and his mastery of tagalog/kiko soeder, golden emissary of berlin and his taste for the barely legal/videokeing "Ligaya" in english for the germans/schweinshaxe/leberkase/currywurs
t/doners/pinkel w grunkohl/fantastic graffiti/seeing where run lola run was shot and reenacting...running/reichstag/hamburger banhof/checkpoint charlie/beer now officially in my blood/seeing an original Banksy on the street/almost getting recruited into scientology/cute audiences who wanted to recreate the me+quentin pic/funnest. film festival. ever.
it was a blast, to say the least. can't wait to head on back.